About our agency
We are a team of airline, business and leisure travel and industry experts with over 90 years combined experience.
We cater to small to medium size businesses. We can help you design your travel policy.
Small Business
Travel Service
If your top salesperson spends two hours researching and making reservations for her client meeting next week, then that is time that she is not spending in front of customers. By using a corporate travel program, your employees can focus on their jobs and help grow your business. Additionally, agents specializing in corporate travel can help reduce the amount of time spent on the road since they know airports that are easiest to navigate and which hotels will be easiest to access during rush hour. This, in turn, gives your employees more time to either recharge with their families or be productive workers. Our strategic approach to dealing with your small business's travel needs, differentiates us, and it saves you money. Companies, big and small, should have some type of managed travel program. This means a way to track travel spending, enforce your travel policy and provide 'duty of care' for your travelers.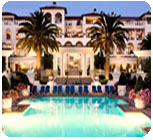 Leisure and
Vacation Specialist
Our Certified Vacation Travel Specialist staff can assist you with everything from booking your own Luxury Vacation to building an incentive leisure travel program for all of your employees.
We have lasting relationships with Hotels, Tour Specialists and Property Managers worldwide, and we use these relationships to get you the best value at the most premium resorts.
How can we save you time?
Booking travel takes a lot of time. Not only do you need to find the best flights, but you have to book lodging and ground transportation that meets the needs of your travelers. Coordinating that while balancing change requests can be a tall task. As your travel needs grow, this process takes more and more time, which could be better spent running your business.
Work with you to develop a travel policy
Sign you up for airline business loyalty programs to help further your earnings
Build a profile for every traveler so that we know all preferences
Reserve hotels, car rentals, and anything else you might need to get to and from your destination
Arrange seat assignments, and if ideal seats aren't available, monitor for better ones to open
Help you organize your travel plans so that everything is kept up-to-date
Help arrange new flights (and accommodation if needed) if you are delayed or canceled
Alert colleagues, clients, and family if you'll be delayed, at your request
Assist with lost bags or other complaints after travel
Provide custom reporting tailored to your needs
Latest news
Mailing Address
Primo Travel Services, LLC.
5904 S. Cooper St., Suite 104-263
Arlington, Texas 76017



Customer Service