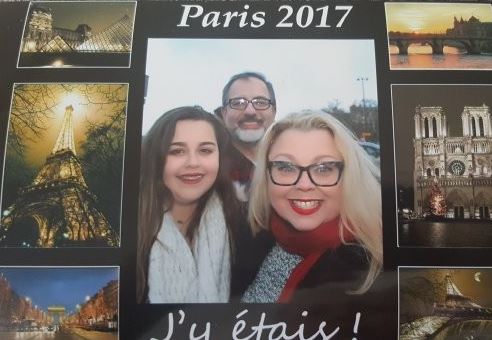 Welcome! Being originally from Germany, I started traveling as an infant and have never lost my "wanderlust". With over 30 years experience in the travel industry I realized Vacation Planning has always made me the happiest. My inspiration was my summer trips to visit my Oma and Opa in Germany throughout my childhood.
We research trending destinations as well as find new options in exploring old favorites. Our dedicated Disney Specialist (Heather Lee) will WOW you with her expertise. Of course, we have great Beach, Europe, South Pacific and other global vacations for you, but we also plan Destination Weddings, Honeymoons, Baby-moons, corporate incentive and small group trips. I absolutely love to see my client's reactions after they return from their trips! When they return looking ten years younger, I know I did a good job!


Looking forward to updating this photo with a 2021 BACK TO EUROPE family trip!
We hope you will allow us the opportunity to work with you on future vacations!